Program Presented by:

National Intramural-Recreational Sports Association

Collegiate Golf Alliance
NIRSA Foundation Donation
The Collegiate Golf Alliance is proud to support the National Intramural-Recreational Sports Association through the National Collegiate Golf Championship. Over the past five years $27,000 has been donated to the Foundation. The NIRSA Foundation is a not-for-profit organization that provides opportunities through professional development, research, scholarships, and educational resources.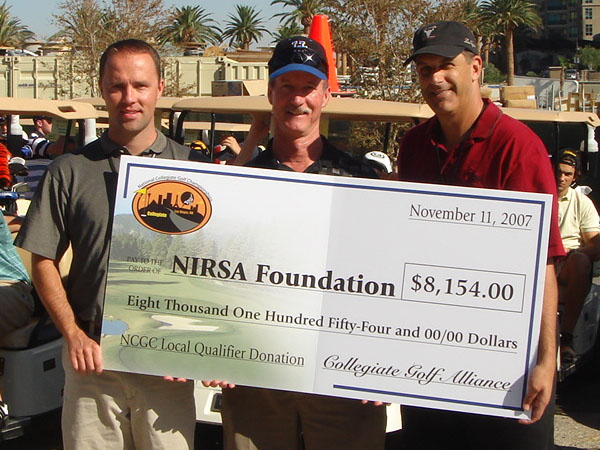 Greg Long and Mike Munson from Collegiate Golf Alliance present NIRSA Foundation member Dave Koch (center) with a check for $8,154.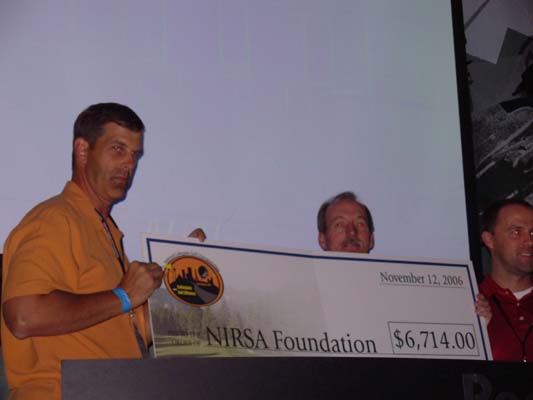 Mike Munson and Greg Long from CGA present Dave Koch, NIRSA Foundation Board Member a check for $6,714 for the 2006 NCGC program.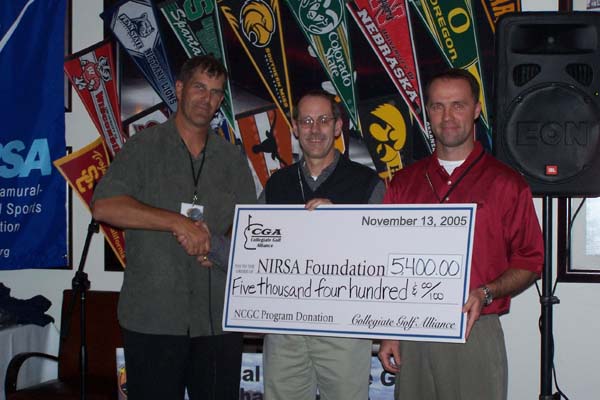 Mike Munson and Greg Long from CGA present Tom Kirch,, Region VI Vice President a check for $5,400 for the 2005 NCGC program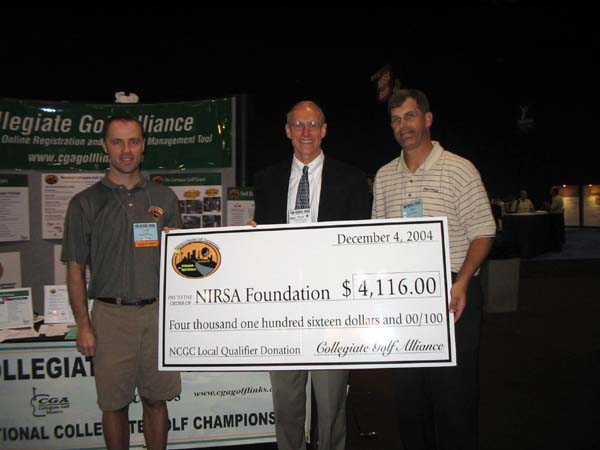 Greg Long and Mike Munson presents a check for $4,116 on behalf of CGA and the participating schools for the 2004 National Collegiate Golf Championship to Mark Fletcher, NIRSA Foundation Chair ( University of Virginia )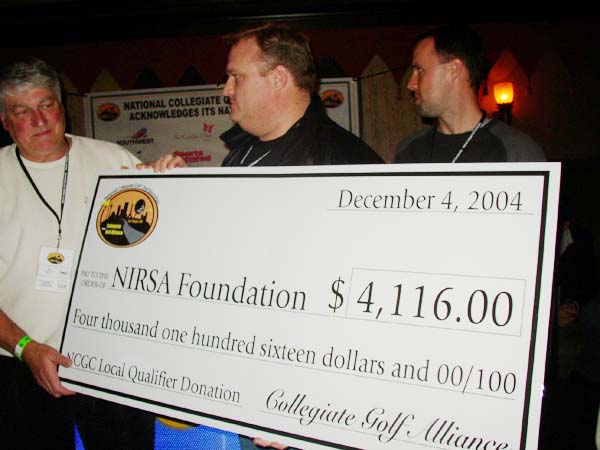 Greg Long CGA Sr. Business Manager and Paul Cantrell, Fairfield University Local Qualifier presents a check to Sid Gonsoulin, NIRSA Past President at the National Pairings Party at the House of Blues VIP Room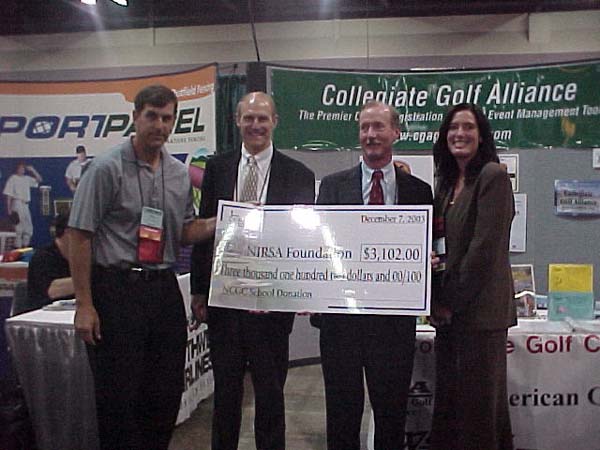 Mike Munson presents a check for $3,102 on behalf of CGA and the participating schools for the 2003 National Collegiate Golf Championship to Dave Koch, NIRSA Foundation Chair (UCSD), Mark Fletcher, NIRSA Foundation Incoming Chair ( University of Virginia ) and Tamra Garstka, NIRSA President. ( Arizona State University )